OUR HISTORY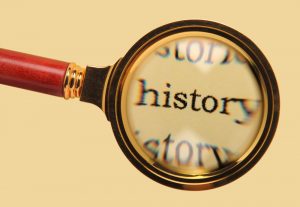 Founded in 2006, OverweightPermits.com proudly represents its services for over 12 years now. Sunny California was the place where our business laid its roots down. Starting from that time, Overweight Permits has begun its adventure. Although we started small, our company works hard till now to accommodate the needs of our customers by helping them with their requirements.  In those years, we have kept our title as a reliable company obtaining many loyal customers. And now, we are gaining more and more trust and satisfaction from more clients. Over the years of experience,
OverweightPermits.com
has maintained high-quality service as well as competitive prices. Of course, a lot has changed in those years, but our mission has always remained the same. As our business grew, we started to provide more services and, also, our quality has increased a lot. We have been striving to provide excellent services. We are professionals in the transportation business and it can be proved by our loyal clients. Our licensed live agents at
(888) 799-8858
are on duty to advise you. Please see the broad list of permit services that we offer on our
homepage
.
WHY CHOOSE US?
The secret to our success over these years has always been our commitment to providing accurate information, quick responding, and friendly customer service. Our business has been built on the satisfaction of our clients and we hope to earn your satisfaction and trust as well. Experienced and friendly agents are an important part of what we offer. We always stand together and behind with our customers during any kind of audits and inspections. It includes DOT Audit. Our business was basically built on customers referrals throughout the US and locally in California. Over the last several years we have grown tenfold due to new and established truckers and trucking fleets discovering our services due to our established presence on the internet. We diligently work with our customers to make sure we earn their satisfaction, and we have the best and most competitive prices in the market. Customer satisfaction is our main goal. We appreciate your business, from owner-operators to fleets. All of you are very important to us. We realize that without you, we have no business.
DOT FILLINGS
Our company provides
DOT Filings
for our customers as well. Get
USDOT Number
, MC Number, UCR,
Biennial Update
, IFTA etc. fast and easy with us. Moreover, get help with your DOT Audit by calling us at 1-888-NOW-GETDOT or (888) 669-4383. OverweightPermits.com is committed to providing you with superior service and leave no stone unturned. Our website will provide you with a wealth of information concerning permits in different states, axles, trailer types and DOT Fillings. Call us today at (888) 799-8858 before you take those first steps in the new business process. Let us show you why we will be the best and, also, it will be the most cost-effective phone call you will ever make!