California Oversize/Overweight Permits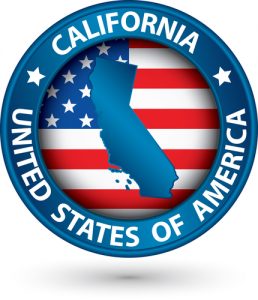 Permit types
Call (888) 799-8858 for California oversize/overweight permits.
1. Single-Trip Permits – Valid for 7 days. Maximum dimensions: 15′ width, 17′ height, 135′ length.
Note: Permittees with fixed load equipment which is driven or towed are required to submit a copy of a valid inspection report.
2. Annual Permits – Available for certain envelope loads or specific vehicles on specified highways.
3. Repetitive Permits – A single-trip permit for the delivery of the same load, on the same route, repeatedly. Maximum 90-day duration.
4. Variance Permits – Loads over 15 feet in width, over 17 feet in height, over 135 feet in length, or on special hauling equipment which exceeds the department's standard method of weight classification must be approved by special processing. Written route surveys are required from the applicant for heights greater than 17 feet.
Operation Hours
Travel is allowed 24 hours a day, 7 days a week. However, travel must be requested at the time of order. This is unless an escort is required or the load exceeds a 2 vehicle configuration. In the case that the weight exceeds green loading weight or a detour is required, the loading is restricted to one-half hour before sunrise to one-half hour after sunset.
LEGAL LIMITS
Length

Single Vehicle – 40′
Double Trailers – 28'6″
48′ – 53′ semitrailer*
Truck and trailer – 65′
Overall – 75′

Height
14′
Width
8'6″
Weight: 80,000 Gross

Steer – 12,500 lbs.
Single – 20,000 lbs.
Tandem – 34,000 lbs.
Tridem – Depends on spacing

Overhang
10′ as long as length including overhang does not exceed 75′ overall.
Note*
53′ semi-trailers are illegal unless the kingpin to center of rear-axle does not exceed 40′. Longer trailers can be permitted only if they are stretched for a specific load, or they can otherwise be justified by the load.
PERMIT LIMITS
Width
15′
Length
135′
Weight

Steer – 12,500
Single – 20,000
Tandem – 46,000*
Tridem – 58,061 to 60,000*

Height
Depends on the route. Taller than legal height is not permitted on a flat-bed trailer unless the load length justifies the use of the flatbed.
Overhang
When rear overhang puts the tractor/trailer over 75′ total length, California may deny a permit and require the load to be on a stretch trailer.

Make sure you have your CA Number as well!
Escorts

When Escorts are Needed:
Escorts Required:
Width over 12′
1 Front
Length 120′ to 135′
1 or more (depends on location)
Length over 100′ in LA city
2 (Front & Rear)
Width over 14′
Minimum 3
(2 Front & 1 Rear)
Overhang over 30′
1
Height 18′ or more requires utility clearance, route survey, etc.
1 w/ High Pole
For height under 18′:
If not required by permit but is desired by a trucking company, due to load, be sure to state "a high pole etc. to be used" on permit application else subject to possible fine
Fixed load-front overhang exceeds 25′ from the bumper or if no bumper from front tires
1 or more
Crane's boom or mast, drill rig or well service equipment extends over 25′ from front tires
1 or more
Rear projection over 25′ beyond trailer
1 or more
Not required for max permissible rear boom overhang of 30" measured from rear tire's center. Insurance company's "exemption" letter is no longer valid
1 or more
Truck crane rear boom overhang over 30′ beyond the last point of support of vehicle bed
1 or more
Load width exceeds lane width and if the length and/or load and/or vehicle encroaches into the adjacent lane.
1 or more
(Normally escorts are not required on the urban freeway where right lane has been reduced to less than 12′ and load width is 11′ or 12′)

Escorts for route "E" classification determined by district permit engineer.

Rear overhang of any fixed driven or towed vehicle exceeds 30′ when measured from the centerline of the last axle
1 or more
SIGNS, FLAGS & LIGHTS
Flags and signs are required on vehicles over 8'6″ wide, over 80′ long, or with over 10′ of overhang. Signs are also required when overweight only. For night running, amber marker lights are required at the front corners of the load and one on the left outside extreme edge, visible from front and sides, and red at the rear corners, visible from rear and sides. Los Angeles County also requires amber lights at all protrusions and at 5-foot intervals completely around the load (and red in the rear), but not over 5 feet above ground level. At night, when a rear overhang is 4 ft. or greater, it requires at least two lights or a rear light bar. A rear light bar is not needed on a long load in daylight unless turn signals and brake lights are hidden by a load.

Trailers exceeding 48 feet in length are illegal in California unless the kingpin is at the center of the rear axle. In which case, it may not exceed 40 feet. Longer trailers can be permitted only when justified by the length of the load.
RESTRICTED TRAVEL
Restricted times (no travel) for loads over 10 ft. wide:
Monday through Friday:

Sacramento, San Francisco, and San Diego areas: 7:00–9:00 a.m. & 4:00–6:00 p.m.
Los Angeles area: 6:00–9:00 a.m. & 3:00–6:00 p.m.
San Francisco/Oakland Bay Bridge: 6:30–9:00 a.m. & 3:30–6:30 p.m. Over 11 ft. wide or overheight loads require highway patrol escort. Over 12 ft. wide loads are restricted to 11:00 a.m.–1:00 p.m. Monday–Friday.

Holiday travel restrictions only apply to larger loads.
You can also obtain any trip and fuel permits you may need with our sister site!