So What are Fuel Permits?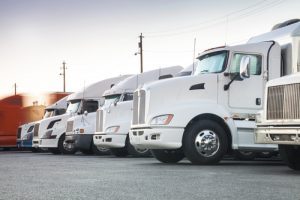 A fuel permit is a type of trucking permit that grants temporary travel authority for a private or commercial carrier in a province or state where the carrier is not considered to be an active member of the International Fuel Tax Agreement (IFTA) program or doesn't have an IFTA sticker.
When Should I Obtain a Fuel Permit?
You have to obtain a fuel permit when you are traveling from your base state or province into another municipality without an IFTA sticker and when the following standards apply:
The gross vehicle/combination exceeds 26,000 lbs. of registered weight
The vehicle (power unit only) is traveling on 3 or more axles
The vehicle is returning to its base jurisdiction without a sticker (not always).
Obtain your Fuel Permits with OverweightPermits.com
OverweightPermits.com is an agency that helps trucking companies as well as individual truckers obtain their permits. Our agency consists of professionals who will walk with you hand in hand through the whole permit obtaining process. In addition, our agency provides DOT filing services as well. We will be glad to help you with the highway use tax, whether you want to file it or claim the exempt status.
At OverweightPermits.com, we understand how busy you are running your business and how important it is to keep all the paperwork in order. Our qualified team will assist you in getting an authority to operate, as well as with various filings and forms such as BOC-3 and taxes related to the transportation industry.
Get a Free Quote!
Our free quote is available online. Feel free to fill it out. One of our agents will review it and get back to you as soon as possible. You can also contact us by calling (888) 799-8858.
With OverweightPermits.com, getting your fuel permits is no longer an issue!