Mileage Permits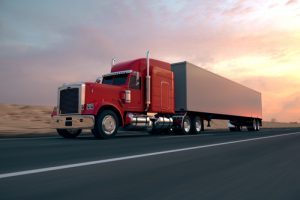 There are some states that require truckers to have Mileage Permits in addition to their
Trip
and
Fuel permits
. These states are:
| | |
| --- | --- |
| New York | GVW over 18,000 pounds |
| Kentucky | GVW over 59,999 pounds |
| Oregon | GVM over 26,000 pounds |
| New Mexico | GVM  over 26,000 pounds |
What is IFTA?
An agreement between the 48 contiguous states of the USA and the Canadian provinces,
Uniform administration of motor fuel taxation law with respect to qualified inter-jurisdictional

motor vehicles.
IFTA's Core Principles
Where vehicles are registered Where some travel is accumulated
Retention of Sovereign Authority to determine tax rates, exemptions and exercise other substantive tax authority
Uniform definition of qualified motor vehicle
If you operate in two or more member provinces or states, you can register for IFTA and take advantage of everything it has to offer. Under IFTA, you will register with one state or province as your base jurisdiction and get a single fuel tax license for all of your vehicles that will be authorized to travel in all IFTA jurisdictions. In addition, you will only need to file one tax return each quarter with your home jurisdiction that will also audit your fuel tax records. Under IFTA, you can travel in 48 US states and 10 Canadian provinces. They do not include Hawaii, Alaska, and D.C. in the US and Nunavut, Northwest Territories and Yukon Territory in Canada.
Get Your Mileage Permits as well as IFTA License with OverweightPermits.com
OverweightPermits.com will help all the truckers to obtain
Mileage Permits
before entering New York, Kentucky, Oregon or New Mexico. Moreover, we can assist you to obtain IFTA license as well. You can contact us by calling at
(888) 799-8858
or feeling our free quote form on our website.