OverweightPermits.com Privacy Policy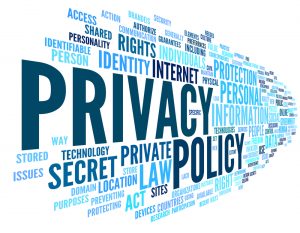 OverweightPermits.com respects your concerns about privacy. It is our mission to provide you with a personalized internet experience which delivers the resources, information as well as services that are most important and useful for you. OverweightPermits.com provides its customers with useful information and resources related to the wide load trucking permits, escort vehicles, and pilot cars, as well as services offered by OverweightPermits.com.
Please read this privacy statement to learn more about the measures we have taken to protect your personal information.
The user(s) obviously agree to our use of your personal information in consent to the current privacy policy if agreeing to this privacy policy. The current privacy policy is combined with and subject to the Terms and Conditions of OverweightPermits.com. Your use of this website designates your consent to this privacy policy and the User Agreement.
Information We Collect
Usually, the User can browse our website without telling us who he/she is or revealing any personal information about himself/herself other than the information that he/she automatically provide us which is discussed below. We need the following personal information from you in order to be able to help you:  your name, title, business address, employer, business phone, e-mail address.
   1.Our Use of Your Personal Information.
The information disclosed through the "Get a Free Quote" section is used to provide you with information regarding the permit obtaining price. Your information is also used for OverweightPermits.com operations, such as identifying industry trends and clients. OverweightPermits.com will use your free quote information to contact you and help you in obtaining your Oversize/Overweight Permits.
    2.Use and Release of Information
Moreover, in the following circumstances, we may consider as well as release, information about you to third parties in order to comply with legal requirements such as rules and regulations. You grant us and other entities engaged in the operation of the website the right to transmit, receive, monitor, retrieve, store as well as use your information. We don't sell your personal information to third parties without your consent.
  3.Security
We use technology as well as practical protections in order to protect your personal information against a loss or theft as well as illegal access and disclosure. We employ various security techniques to protect such data from illegal access by users. However, absolute security does not exist on the internet.
4.Changes to this Privacy Policy
We may change this privacy policy at any time by posting the edited terms on the website. All edited terms shall mechanically be effective 2 days after they are primarily posted on our website.