Safety
While moving your vehicle, the safety is the most important to pay attention to. Heavy haul or over-dimensional trucking is no small feat. This kind of tasks demand careful execution and planning to ensure success and avoid injuries or crashes. Every truck driver knows about the vitality of a safety on the road. It does not matter where to where you are heading to, the safety is the number one priority!
How to Stay Safe on the Road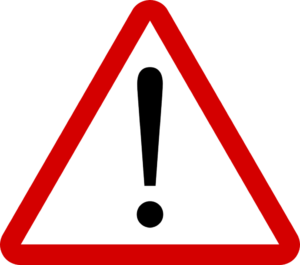 Here we have some tips to do safe Heavy Haul Trucking:
Having the proper type trailer for the equipment you need to haul. Flatbed trailer– an open platform trailer with no walls, roof or rails, and a flat load-carrying area.
Flatbed trailer– an open platform trailer with no walls, roof or rails, and a flat load-carrying area
Lowboy trailer– a low-bed trailer that has two height drops in the deck and sits very low to the ground, and which allows loads up to 12 ft in height.
Drop Deck trailer– a trailer with one drop in the deck height. The upper part of the deck sits on the back of the tractor unit and drops in height directly after it clears the back of the driving unit.
Extendable Drop Deck trailer – same basic design of a standard drop deck, this trailer's body is extendable for loads that are long and cannot extend over the back end of the trailer but need the support of a trailer under its entire body.
Gooseneck trailer– attaches to the hauling unit with a permanently affixed adjustable bar that is attached to the bed. There are many variations of gooseneck trailers including, but not limited to removable, fixed, mechanical and hydraulic.
Being prepared thoroughly for the move, and if possible, prepare in advance
Making sure the load is secured and distributed properly on the trailer before it leaves the yard
Use only drivers who are properly trained and experienced in hauling heavy equipment; the more experienced the better
Run routes in advance
The Next Step for Safety
Once you have the proper permits and know which local, state and federal regulations apply, it's time to map out the best possible route for your trip. You want to avoid toll roads, heavily trafficked highways (if possible), roads undergoing construction, and routes that present other types of delays or interruptions.
You may need a pilot car to accompany you on some of the routes. Each state has its requirements for different oversize dimensions.
Be sure drivers can operate the equipment they are hauling since they may have to load and unload the cargo
Allow sufficient time to obtain all necessary permits
Give yourself time to obtain all required permits. Any equipment over 102" wide will require an oversize trucking permit before it can move on state roads or highways.
Be familiar with regulatory requirements in each state through which the load will travel.
Regulations can vary from state to state.
OverweightPermits.com will help you get all types of permits easily and fast. We appreciate your safety and the safety of your vehicle. Get a free quote on our website or give us a call at (877) 241-2676.